Home Mortgage Loans

ROBERT W. TURNER
SENIOR LOAN OFFICER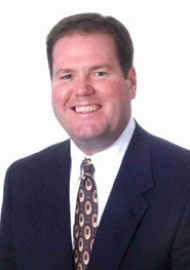 NMLS#203210
Southern Trust Mortgage Co.
Mass Mutual Building
117 Tradewynd Dr. Ste. A
Lynchburg, VA. 24502

Office: (434) 316-5924
Cell: (434) 841-7142
Fax: (866) 241-0348
Online: www.RobWTurner.com
Stephen Magann
Mortgage Consultant

NMLSR ID 95085 MAC R4031-050
Wells Fargo Home Mortgage
2304 Langhorne Rd.
Lynchburg, VA 24504

Office (434) 363-4003
Cell (919) 616-5519
Fax (877) 377-7844
Email: Stephen.R.Magann@wellsfargo.com
Online: http://www.wfhm.com/stephen-magann
Termite Treatment & Pest Control
Long's Termite & Pest Control

532 Oakley Ave.
Lynchburg, VA 24501
Tel (434) 528-1644
LongsPestControl@gmail.com
http://www.longstermiteandpestcontrol.com/index.htm
Heating & Air Conditioning Repair
Bernie's Heating & Cooling Inc.
Bernie Wilson-Owner
Residential and Commercial Heating and Cooling Repair and Maintenance.
PO Box 37
Monroe, VA 24574
Tel (434) 929-1077
Cell (434) 610-5520
Insurance Services
Carrie Mattox
Allstate Premier Agent

CONTACT INFO:
3622 Old Forest Rd. Ste A.
Lynchburg, VA 24501
Tel (434) 384-6700
Fax (434) 385-8777
http://agents.allstate.com/carrie-mattox-lynchburg-va.html
Insurance SERVICES
Perry & Mays
Jennifer Baker
Licensed Property & Casualty - Life & Annuity Agent
At Perry & Mays, you will do business with an insurance professional with
years of experience and insurance expertise. We assess your insurance
coverage needs, then develop a plan to provide you the best insurance
coverage at a very competitive price.

Our Agents can meet with you at our office or your place of business. We
carefully assess your business exposure and then develop a customized
insurance program that addresses your needs in the most cost effective way
possible.

We offer several Medicare Supplement and Long Term Care insurance policies
to give seniors a competitive advantage in their health care insurance plan.

You might not know what to do when something happens to your car or home.
Perry & Mays will help you understand exactly what you need to do to get
your insurance claim resolved simply and efficiently.

Perry & Mays is committed to being there, and that means providing easy
access to the information you need, as well as, great customer service. Our
agents can help you with insurance quotes, coverage options, claims,
payments, account issues, and more.
CONTACT INFO:
Office: 434-385-9191
Fax: 434-385-8582
Email:jbaker@perrymays.com
Electrical SERVICES
Fuse Electric
Jesse Hamlet-Owner
Fuse Electrical was founded in 2011 by Jesse Hamlett, a Licensed & Insured Class C Master Electrician. Jesse is a Central Virginia native, who knows our area of the state very well. Jesse has 20 years active experience & expertise in the commercial & residential electrical field. He understands the ins & outs of building inspections, customer needs, & all points in between. From small electrical needs, to large, Fuse Electrical handles it with ease. We operate at the highest levels of integrity, honesty, & fair prices, for results which will exceed your expectations. We are here to handle all of your electrical dreams! Call us today for a Free Estimate! ~Fuse Electrical~ "Bringing Ideas To Light!"
*References are always available & we appreciate the opportunity to serve YOU!*
CONTACT INFO:
434-665-4798
FuseElectrical2011@gmail.com
Tree & Landscape Services
Hayden Landscapes
Dan Hayden-Owner
U.S. Armed forces veteran
Tree and Landscape services proudly working within Lynchburg, Campbell, Bedford, Forest and surrounding areas.

Our services include:
-Tree removal
-Pruning / Trimming
-Hazardous removal
-Storm damage
-Commercial and residential estimates

***We do not offer tree topping. This practice is detrimental to the growth and development of healthy trees. Please think twice before topping your trees. Call us with any questions and topping alternatives.

Landscaping Services Include:
-Custom designs and consulting
-Installations
-Hedge trimming
-Mulching or decorative rock
-Weed & Pest control
-Leaf removal

Lawn Care Services Include:
-Weekly and Biweekly mowing ---> Full service starting at $30.00 per week!
-Trimming and Edging
-Core Aeration
-Applications
-Seasonal Seeding

Please call or text for an appointment. All estimates are done in person, at your convenience. We look forward to serving your outdoor needs.

*Licensed and Insured*
CONTACT INFO:
22 Dogwood Pl.
Lynchburg, VA 24502
Tel (434) 941-3427
dan.hayden15@gmail.com
https://www.facebook.com/haydenlandscapes