"Hands down, the best in the market. Adam has a competitive advantage due to his extensive market knowledge, honesty and process execution; the genuine care for his clients well-being is truly what sets him apart. I have worked with a handful of realtors over the years and wish I had found Adam first. He is my ONLY call and ONLY referral for anything real estate related." - Josh & Bethany Reaves

---------------
Selling your home?
If you are planning to sell your home in the Greater Lynchburg VA area, we are here to help. With our experienced, full time real estate advisers, we are able to provide you with the experience and proven track record to ensure you are successful in achieving your goal of selling your home.
At Hopkins Real Estate Group, our mission is to guide you in planning, preparing, and pricing your home to sell quickly, for the most money possible, and without the hassle. Once we connect you with a bonafide home buyer, we will continue to walk with you every step of the way, from contract, through inspections, appraisals, title work, closing, and beyond.
To assist you in taking the next step toward a successful home sale, we have prepared these home selling guides, and helpful first steps. When you are ready to take the next step, or simply would appreciate a complimentary, hassle-free home selling consultation with one of our advisers, please feel free to reach out to us directly. We are here to help you!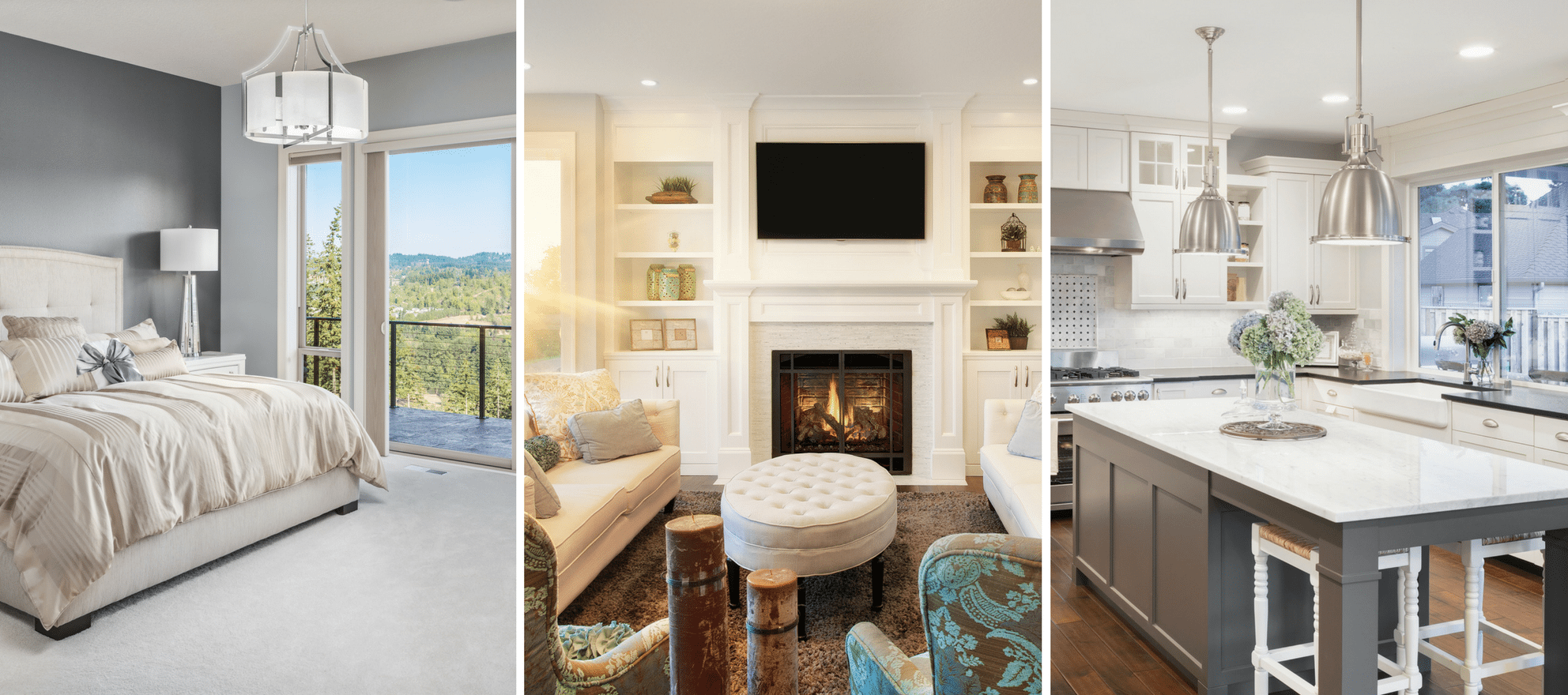 Home Selling Overview:
Home Enhancement Summary:
1. Make the decision to sell
2. Determine wants/needs/goals
3. Secure loan payoff
4. Discuss goals with Adviser
5. Complete pre-listing repairs
6. Stage & enhance home
7. Complete professional photos
8. Complete drone / 3-D scan
9. Complete listing detail form
10. Install key lockbox & signage
11. Activate listing in MLS
12. Syndicate listing to 1000 sites
13. Initiate social media campaign
14. Launch direct mail campaign
15. Initiate print marketing ads
16. E-blast/sms to database
17. Schedule showings & Open House
18. Discuss feedback & track results
19. Adjust marketing & price as needed
20. Negotiate & ratify contract
21. Launch Contract-2-Close Program

Exterior, Porch & Entrance:
1. Declutter
2. Patch & repair
3. Stage & enhance

Main Living Area:
1. Declutter
2. Patch & repair
3. Stage & enhance

Kitchen & Dining:
1. Declutter
2. Patch & repair
3. Stage & enhance

Bedrooms & Baths:
1. Declutter
2. Patch & repair
3. Stage & enhance

We love our clients!

"I wish I had connected with Adam 3 house sales ago. Adam is the most caring and expert realtor that I have ever met. With his excellent service, fast response, and personal attention, he made me feel valued as if his only client. The pics of my home posted were so awesome, I felt like buying it myself. :-). PLUS he sold my house twice within 2 days of listing. (first sale funding fell). I share my Adam experience with everyone looking for realtor!!!" - Elaine Cherry
-----
"My husband and I have been so thankful we connected with Adam Hopkins five years ago when he helped us sell our rental house (for a great price in less than an hour)! This time he helped us buy our new forever home, and I can honestly say I never felt pressured into anything as we waited for the "perfect home." We didn't actually go see many houses but just slowly watched the emails from his inbox based on our specified criteria. Something happened to pop up the week he was on vacation, but he made sure to have one of his team members show us the house right away. His communication was top notch even from a distance. He is always super responsive, eager to answer any questions we have, and truly cares about what we want. Adam and his team go above and beyond what we'd expect. We will never look anywhere else for a realtor!" - Clendon & Brenda Henderson
-----
"Our experience with Adam was top notch. He helped our parents purchase a home last year and we got the perfect home! It was a no brainer to list our little starter home with him this summer. He gave our house great attention and it sold in 6 hours! Amazing." - Bob & Jen Boyer
-----
"Adam goes above and beyond his client's expectations. The countless hours, early mornings and late nights did not go unnoticed by our family. He is experienced, and passionate in what he does to either sell your home or find your dream home. He and his associates did both for our family. We are 100% satisfied with Adam Hopkins and his associates. He is the only realtor we will refer friends and family to because of our experience." - Josh & Sarah Hankinson
-----
"Adam walked through our home a year ago to give us an idea of what it would sell for. We weren't quite ready to sell or buy a new home yet but attended lots of Open Houses and saw several homes with him over the year to get an idea of what was out there. When we did find "our new home" Adam was very quick to help us get our home listed for more than we were originally going to, get showings lined up and it sold within the week! We also got the contract for our "new home" the night we saw the house! I really like that Adam is not pushy at all but a great guide to help us make the best decision for our family needs. This has been a very easy experience and we are thankful for Adam and his staff assisting us every step along the way!" - Jason & Missy Phelps